Transgender Consulting and Training Services
I provide consultation and training services related to various aspects of working with transgender and gender diverse populations. My goals are to provide information, allow participants to ask questions and interact with each other in a supportive space, and facilitate tough conversations to increase confidence and competence in working with gender diverse populations.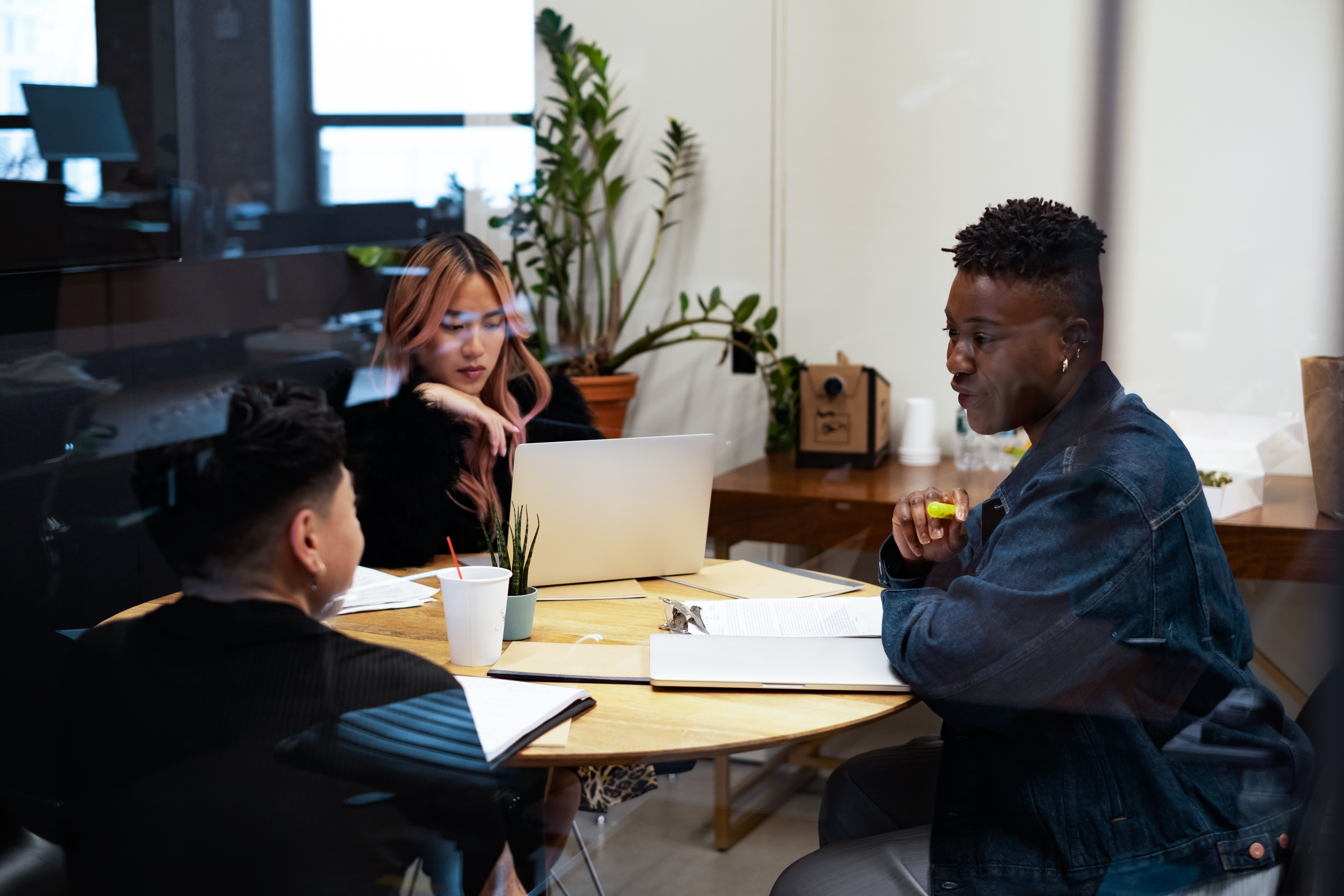 Clinical Supervision and Consultation
I provide short-term or ongoing supervision to those who support or who want to support transgender, nonbinary, and gender diverse people. I also provide individual, specific case and letter writing consultation—i.e. whatever may be helpful for therapists to be more competent and to feel more confident in supporting transgender people.
Clinical Supervision Group
I have provided group supervision for over 8 years. I love getting into the nuances of what it means to do clinical work through a trans-affirming lens, swapping clinical strategies, and providing technical assistance and guidance to other clinicians. I know there are a lot of great folks doing good work in isolation, and like to create an intentional space to come together to learn, and support each other in doing this important work, especially during these difficult times.
I lead 11-month sessions of group supervision for clinicians supporting transgender and non-binary people and their loved ones. Group is held monthly, January-December, with a break in July, for 90-minutes each session, Tuesdays, 1-2:30pm ET/ 10-11:30am PT via Zoom. I ask that participants sign up with the intention to complete the full 11 months.
To make these groups feasible and accessible, group is a pay what you can sliding scale, paid monthly. When those who have more pay more, the sliding scale can be a wider range, and this makes it possible for people with less to participate. The sliding scale is $50-$175 per each of 11 months, with payments due on the first of the month.
I offer a group cohort specifically for trans/nonbinary identified clinicians, and a group cohort for all genders. If you are interested in joining, please email me at sean@seanlare.com.
Professional Development Training
Sean provides introductory, intermediate, and advanced training that can be customized based on the goals and needs of your organization and audience.
Consultation and Technical Assistance
Sean helps organizations implement training concepts and needs assessment recommendations. This can include a wide range of activities from clinical consultation to working with front desk staff to ensure intake practices are culturally competent to reviewing forms and processes.
Organizational Needs Assessment
Sean assesses organizations to determine where there are opportunities to work better with transgender and gender diverse populations. He develops thorough recommendations to help organizations do their best work.
Additional Areas of Expertise
Working with families of transgender and nonbinary people.
Writing letters of support for gender affirming surgeries.
Creating safe and welcoming environments for transgender and LGBQ people.
Addressing challenges that arise when working with transgender and gender diverse people.
Want to work with me?