A Little About Me
I am a licensed clinical social worker and a queer, trans man who is passionate about serving the transgender and gender diverse community by providing psychotherapy, leading advocacy work, educating others on the varied experiences of this community, and providing consultation and supervision to other therapists.
I have over 19 years of experience supporting LGBTQ individuals and their families, and of advocating for LGBTQ people; and I have over 10 years of experience as a trainer, educator, and consultant to help increase awareness about the unique needs of transgender, non-binary and gender diverse individuals and their families. My work has included providing introductory and specialized training on: engaging and retaining transgender talent in the workplace, supporting transgender and non-binary students in K-12 and college/university settings, and guidance for providing affirming services for transgender clients in clinical, behavioral health and medical settings. I have been a featured speaker at regional and local conferences throughout the Mid-Atlantic area, participated in numerous panel discussions and guest lecture presentations in undergraduate- and graduate-level classes, and am a sought-after contributor to community and policy planning efforts to increase services and rights for and to meet the diverse needs of transgender people.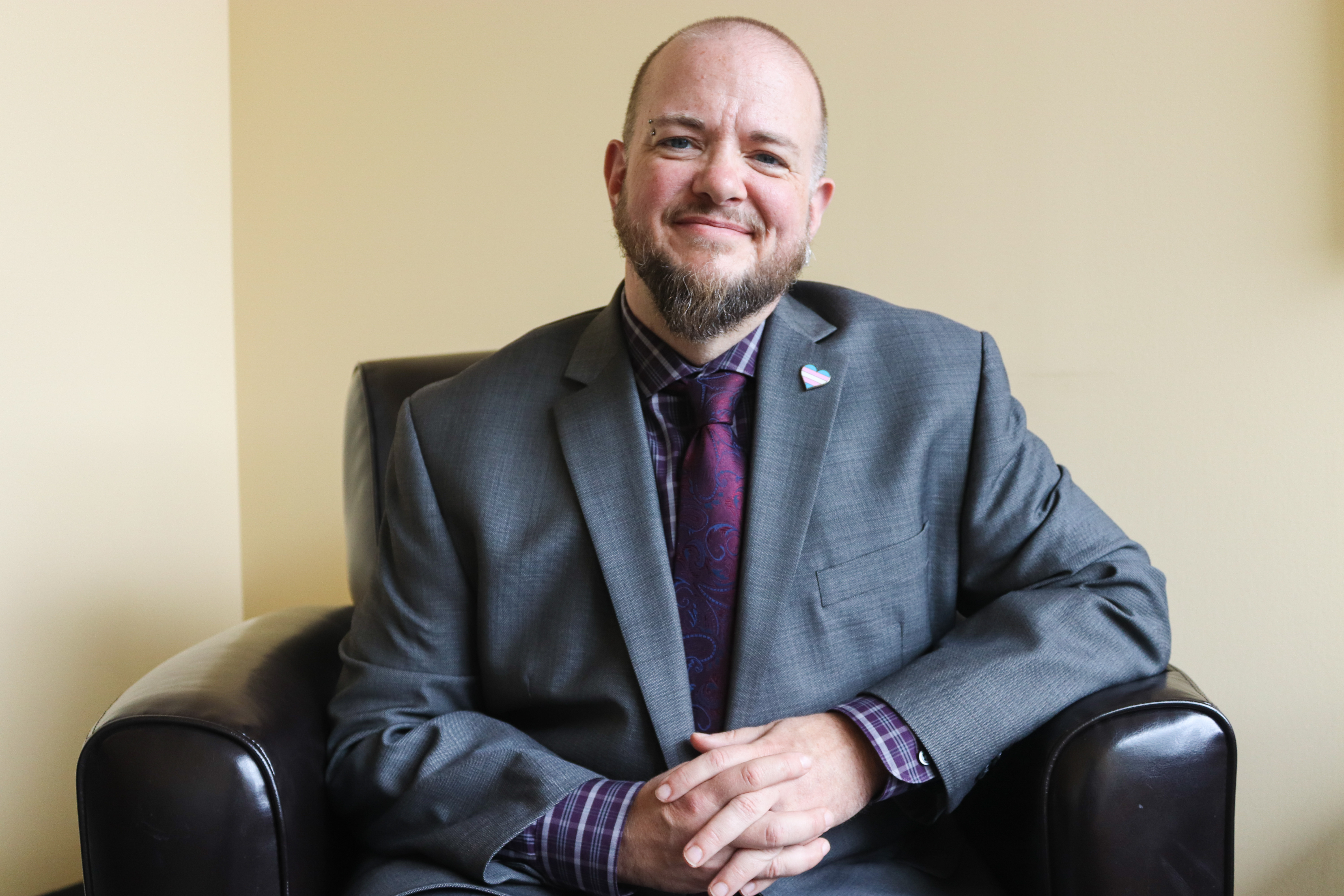 PUBLICATIONS
Boekeloo, B., Fish, J., Turpin, R., Aparicio, E. M., Shin, R., Vigorito, M. A., Lare, S.M., McGraw, J. S. & King‐Marshall, E. (2023). LGBTQ+ cultural‐competence training effectiveness: Mental health organization and therapist survey outcome results from a pilot randomized controlled trial. Clinical Psychology & Psychotherapy.
Smith-Bynum, M. A., Aparicio, E. M., Shin, R. Q., Lare, S., Vigorito, M., Fish, J. N., … & Boekeloo, B. O. (2022). UMD-PRC Progress Report: Competencies for Mental Health Clinicians working with LGBTQ+ People in Mental Health Care.
Salerno, J. P., Fish, J. N., Vigorito, M., Lare, S., & Boekeloo, B. O. Exploring the Relationship between LGBTQ Clinical Preparedness, Affirmative Counseling Self-Efficacy, and Affirmative Practice Behavior Among Mental Health Providers. In Society for Prevention Research 28th Annual Meeting, 2022. SPR.
Lare, S. 2020. Gender Identity: Supporting Nonbinary and Transgender Students In The School Setting. In J. Loschiavo, MA, RN, NJ-CSN. School Nursing: The Essential Reference (pp 269-282). New York, NY: Springer Publishing, LLC.
Poteat, T., Rachlin, K., Lare, S. Janssen, A., Devor, A. 2019. History and Prevalence of Gender Dysphoria. In L. Poretsky, MD & W. Hembree, MD (Eds.). Transgender Medicine: A Multidisciplinary Approach (pp 1-24). Switzerland, AG: Springer Nature.
Salerno, J., Vigorito, M., Lare, S., & Boekeloo, B. O. (2018, November). Assessment of Provider and Organizational Level Sexual/Gender Minority Cultural Competency and Client Healthcare Needs. In APHA's 2018 Annual Meeting & Expo (Nov. 10-Nov. 14). APHA.
Want to work with me?