Home
»
LGBTQIA-Affirmative Therapy
LGBTQIA-Affirmative Therapy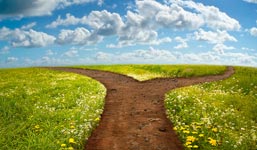 Lesbian, Gay, Bisexual, Transgender, Questioning, Queer, Intersex, Asexual (LGBTQIA) individuals and families seek therapy for a variety of reasons. While some LGBTQIA individuals may want therapy because of LGBTQIA-specific experiences (e.g, questioning one's sexual orientation or gender identity, coming out, navigating the process of gender change), others may decide to come to therapy for reasons having nothing to do with their LGBTQIA identities (e.g. depression, anxiety, various life stages stress, trauma). Regardless of the reason that brings LGBTQIA individuals, couples, or families to therapy, the experience can be rewarding for those working with an LGBTQIA-affirming therapist who "gets it," who does not need an explanation of what LGBTQIA means and who is aware of LGBTQIA culture.
I have the knowledge, awareness, and skills to provide competent counseling for LGBTQIA individuals. I am accepting of all people, without judgment. I challenge oppressive stereotypes and systems of thought, and I celebrate and advocate for all LGBTQIA people and their relationships.
Whether or not you identify as LGBTQIA, regardless of if you are seeking therapy related to your LGBTQIA status, and regardless of your sexual orientation or gender identity, I am here to help. I provide a safe and compassionate place for you to discuss whatever challenges have brought you to therapy and to help you reach your full potential.