Welcome!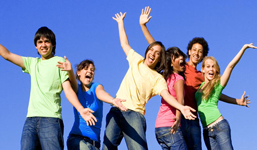 Are you questioning your gender identity or sexual orientation? Are you a parent of a child who's struggling with their gender identity or sexual orientation? Are you wondering how to come out or to transition to a different gender? Are you wondering if you will be able to find a therapist who understands what it is like for a Lesbian, Gay, Bisexual, Transgender, Questioning, Queer, Intersex, Asexual (LGBTQIA) individual and their loved ones? If you answered yes to any of these questions, then you'll want to talk with me. I work with children/teens, their families, adults, and couples who are LGBTQIA. Whether you are seeking therapy related to your LGBTQIA status or not, regardless of if you identify as LGBTQIA, and whatever challenges have brought you to therapy, I am here to listen and to help you reach your full potential.
No matter what brings you or your family to therapy, working with a LGBTQIA affirming therapist who "gets it," who is knowledgeable in the challenges that LGBTQIA individuals, couples, and families face, and who is accepting and supportive of all people, makes the therapeutic relationship process easier.
I educate my LGBTQIA clients about community resources and the process of coming out and/or changing gender. I'll show LGBTQIA clients how to deal with others who may be hostile. I advocate for the LGBTQIA community and work to educate others and to increase the number of allies the LGBTQIA people have in our community.